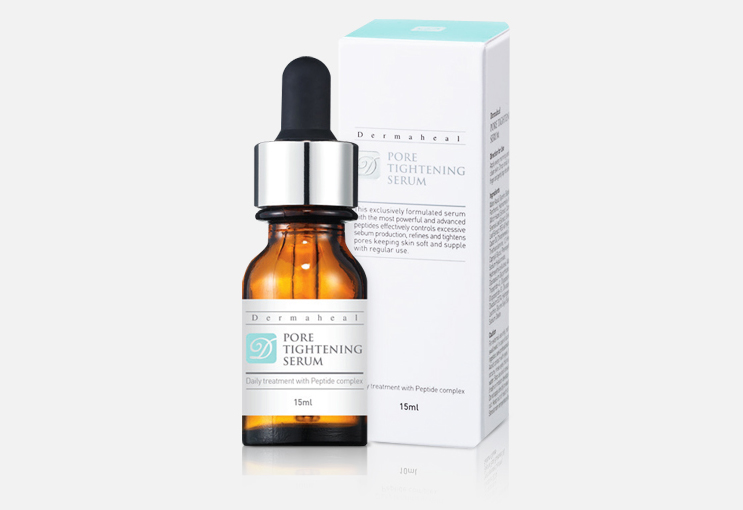 Pore Tightening Serum 15ml PT
This exclusively formulated serum with the most powerful and advanced
peptides effectively control excessive sebum production, refine and
tighten pores keeping skin soft and supple with regular use.
DIRECTION FOR USE

Apply every morning and night on clean skin.
Drop small amount to finger and gently tap into affected area.
ACTIVE INGREDIENTS

Tripeptide-41 (CG-Lipoxyn), Oligopeptide-61 (CG-Cellsolin),
Oligopeptide-51 (CG-Purilux), Decapeptide-25 (CG-Cheverin),
Witch Hazel (Hamamelis Virginiana) Extract, Camellia Sinensis
Leaf Extract, Ginkgo Biloba Leaf Extract