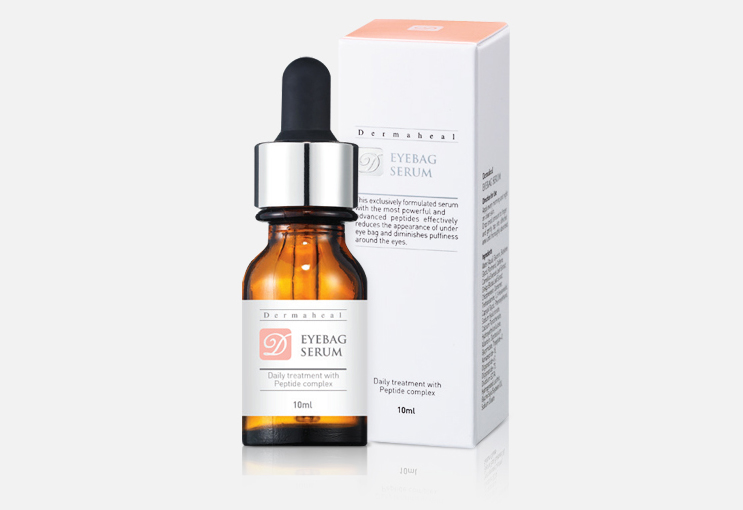 Eyebag Serum 10ml PT
This exclusively formulated serum with the most powerful and
advanced peptides effectively reduce the appearance of
under eye bag and diminishes puffiness around the eyes.
DIRECTION FOR USE

Apply every morning and night on clean skin.
Drop small amount to finger and gently tap into affected
area until thoroughly absorbed.
ACTIVE INGREDIENTS

Tripeptide-41 (CG-Lipoxyn), Nonapeptide-18 (CG-Formade),
Oligopeptide-61 (CG-Cellsolin ), Oligopeptide-73 (CG-EPG),
Lavandula Angustifolia (Lavender) Flower Water, Camellia
Sinensis Leaf Extract, Ginkgo Biloba Leaf Extract