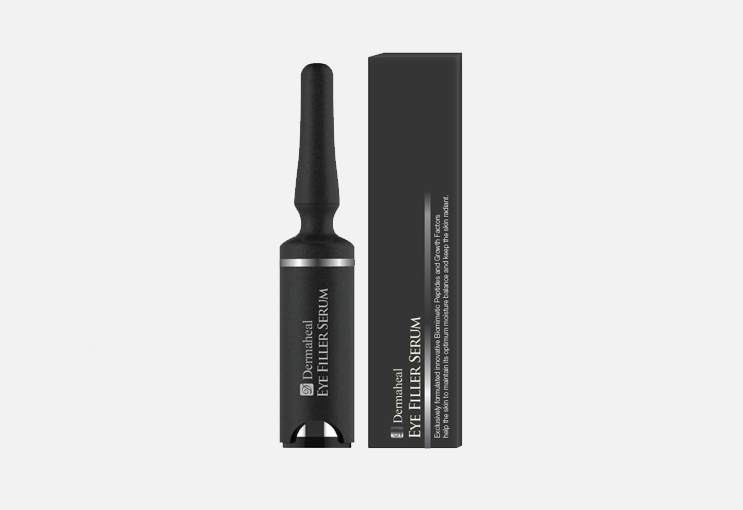 Eye Filler Serum 5ml PT
Exclusively formulated silky soft eye serum fortified with high concentration of bio actives
visibly reduces the appearance of lines and deep wrinkles around the eye contour.
It maintains moisture levels to protect against dryness and hydrates the delicate eye area.
ACTIVE INGREDIENTS

sh-Polypeptide-9(CG-VEGF),sh-Polypeptide-3(CG-KGF),sh-Polypeptide-1(CG-bFGF)
sh-Oligopeptide-2(CG-IGF1),sh-Oligopeptide-1(CG-EGF),Nonapeptide-18(CG-Formade)
Oligopeptide-88(CG-Omnipolin),Oligopeptide-34(CG-TGP2),Octapetide-11(CG-Seperin)
Oligopeptide-55(CG-Collagrin),Acetyl Hexapeptide-8,Adenosine.
DIRECTION FOR USE

Apply Eye Serum on the eye area and tap with fingertip for absorption.
For best result, use it right after Eye Filler Mask.