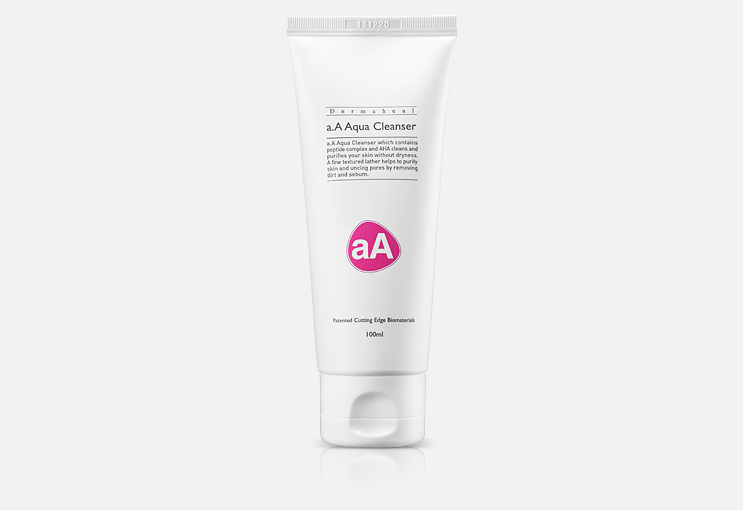 a.A Aqua Cleanser 100ml PT
a.A Aqua Cleasnesr which contains peptide complex and AHA cleans and
purifies your skin without dryness. A fine textured lather helps to purify
skin and unclog pores by removing dirt and sebum.
CLINICAL TEST
ACTIVE INGREDIENTS

Oligopeptide-24(CG-EDP3), Oligopeptide-51(CG-Purilux)
Tripeptide-41(CG-Lipoxyn), Heptapeptide-10(CG-Aflamin)
Salicylic Acid, Lipoxyn, Aflamin
DIRECTION FOR USE

Apply appropriate amount of gel cleanser on your wet
palm and work into as rich lather. Massage the lather
gently over your wet face avoiding your eyes, then rinse
thoroughly. Use every morning and night.