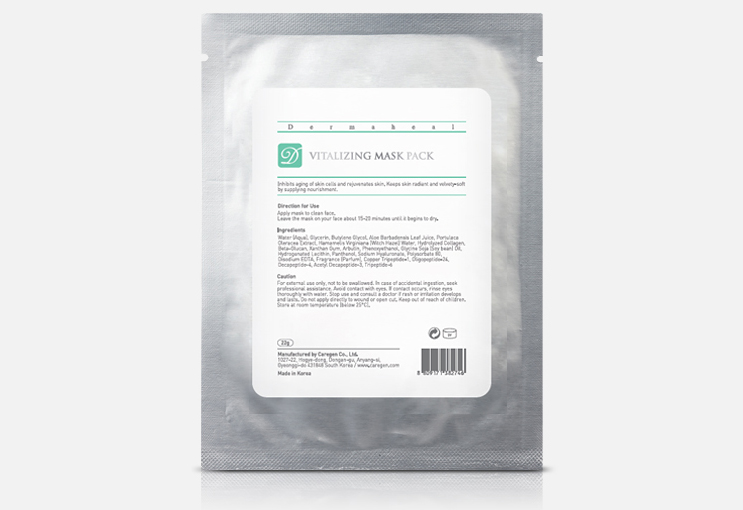 Vitalizing Mask Pack 22g PT
Anti-aging | Soothing | Post Professional therapy
Inhibits aging of skin cells and rejuvenates skin. Keeps skin radiant and
velvety-soft by supplying nourishment.
DIRECTION FOR USE

Apply the mask to your clean face. Leave the mask on your face about 15~20 minutes before it begins to dry.
ACTIVE INGREDIENTS

PT Decapeptide-4 (CG-IDP2), Tripeptide-6 (CGCTP), Oligopeptide-24 (CG-EDP3), Acetyl Decapeptide-3 (Rejuline), Copper Tripeptide-1, Sodium Hyaluronate, Panthenol, Arbutin, Beta-Glucan, Hydrolyzed Collagen, Hamamelis Virginiana (Witch Hazel) Water, Portulaca Oleracea Extract, Aloe Barbadensis Leaf Juice