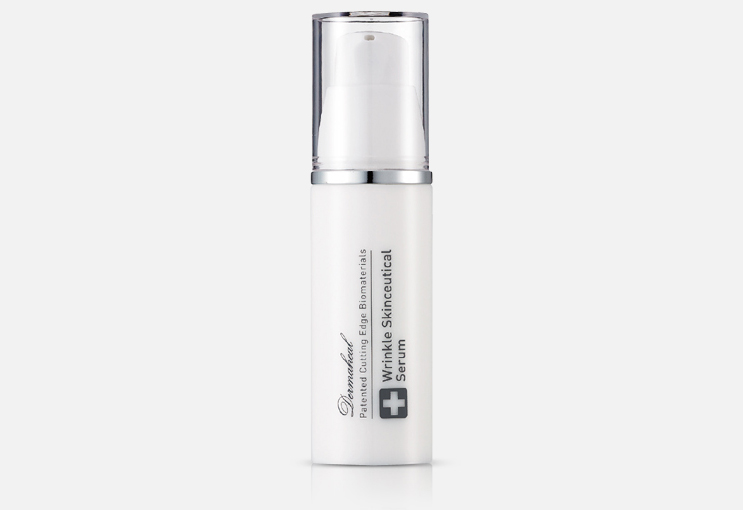 Wrinkle Skinceutical Serum 20g GF
Contains various growth factors and peptides, which improve
the appearance of wrinkles by increasing the level of collagen,
elastin and other ECMs (Extra Cellular Matrix).
DIRECTION FOR USE

Apply a small amount of the serum after pH balancing
with skin solution. Massage from inside towards outside
according to the skin texture. Use every morning and night.
ACTIVE INGREDIENTS

GF sh-Oligopeptide-1 (CG-EGF), sh-Oligopeptide-2 (CG-IGF1),
sh-Polypeptide-1 (CG-bFGF), sh-Polypeptide-2 (CG-TRX),
sh-Polypeptide-11 (CG-aFGF), Acetyl Decapeptide-3 (Rejuline),
Decapeptide-4 (CG-IDP2), Acetyl Hexapeptide-8, Palmitoyl
Pentapeptide-3, Copper Tripeptide-1, Sodium Hyaluronate,
Ginkgo Biloba Leaf Extract, Epigallocatechin Gallate,
Arbutin, Adenosine