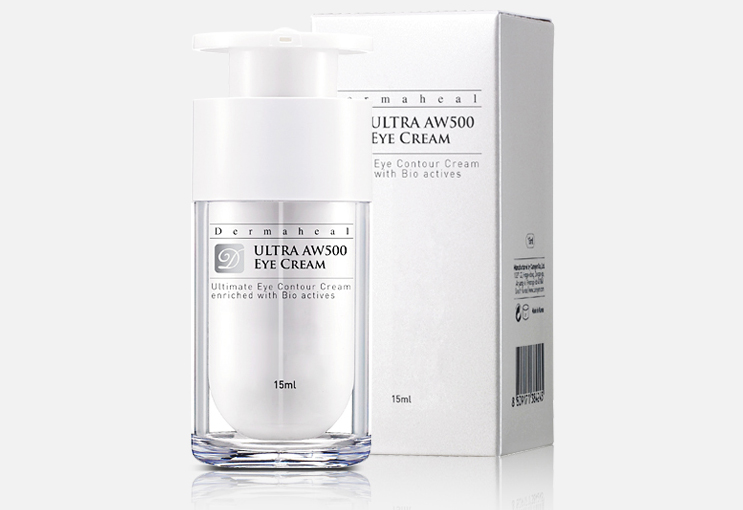 Ultra AW 500 Eye Cream 15ml GF
This breakthrough, rejuvenating eye cream helps to prevent moisture loss, regenerate
damage and maintain the vital condition of the delicate skin around your eyes.
DIRECTION FOR USE

Use every morning and evening after Ultra AW 500 Eye Serum.
Pump 1 time of eye cream, and then apply to around eye area.
Gently pat until it is absorbed.
ACTIVE INGREDIENTS

sh-Oligopeptide-1 (CG-EGF), sh-Oligopeptide-2 (CG-IGF1),
sh-Polypeptide-1 (CG-bFGF), sh-Polypeptide-11 (CG-aFGF),
sh-Polypeptide-31 (CG-IGF2), Sodium Hyaluronate, Adenosine,
Tocopheryl Acetate, Squalane