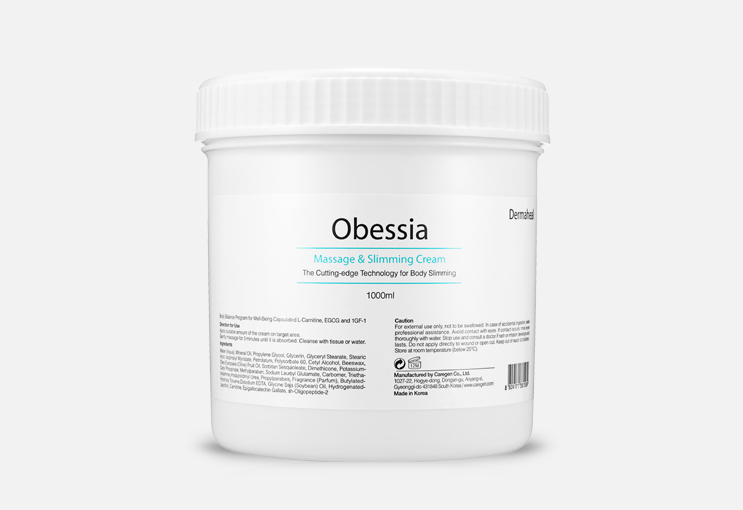 Obessia Massage & Slimming Cream 1000ml GF/PT
Body Balance program. Recommended for application after Dermaheal LL,
Ultra Galva AC, and AC Gel.
DIRECTION FOR USE

Apply suitable amount of cream on target area.
Gently massage for 3 minutes until it is absorbed.
Cleans with tissue or water. For higher efficacy combine with RF.
ACTIVE INGREDIENTS

sh-Oligopeptide-2 (CG-IGF1), Olea Europaea (Olive) Husk Oil, Carnitine (L-Carnitine), Epigallocatechin Gallate