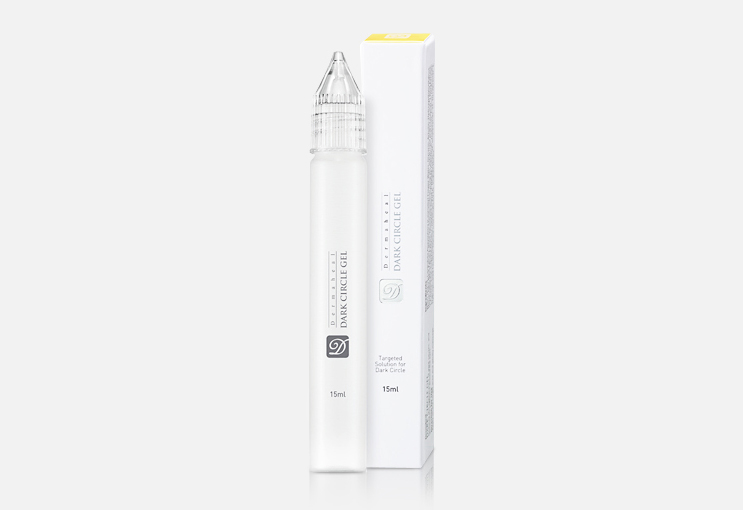 Dark Circle Gel 15ml (5ea/set) PT
Targeted solution for dark circle.
Reduces the appearance of dark circle and
diminishes puffiness around the eyes.
ACTIVE INGREDIENTS

Oligopeptide-34 (CG-TGP2), Oligopeptide-24 (CG-EDP3),
Decapeptide-4 (CG-IDP2), Lavandula Angustifolia (Lavender)
Flower, Arbutin, Morus Alba Bark Extract, Glycyrrhiza Glabra
(Licorice) Root Extract, Oryza Sativa (Rice) Bran Extract
APPLICATION

Combine with Iontophoresis / Electrophoresis /Phonophoresis / Isophoresis machines / Ultra sound / etc.